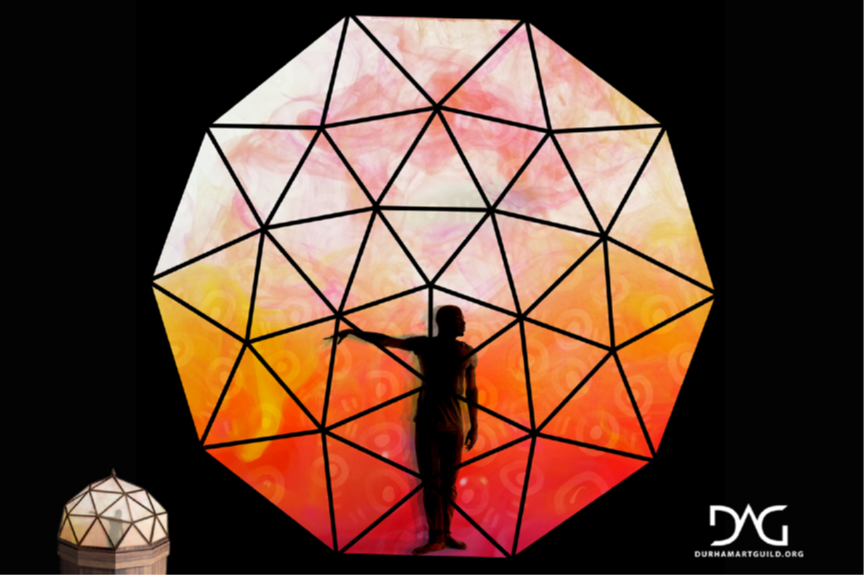 The Durham Art Guild presents "Cornered" featuring a multi-media installation by DAG member Raquel Salvatella de Prada.
"Cornered is a video, light, and sound installation that represents the motivations and struggles of migrants leaving their home country and making an attempt, most often failed, to cross the border from Morocco to the Spanish cities of Melilla and Ceuta, the only European cities on Africa's mainland."
Music: Jonathan Henderson, and Diali Cissokho
Dance: Tristan Park
This exhibition is on view at the DAG Gallery at Golden Belt Campus from August 31 – September 27, 2021.
Join us for a public reception with the artist during 3rd Friday Durham on September 17 from 6-9pm.
Website: de-prada.net
Featured image below: Installation detail of "Cornered" by Raquel Salvatella de Prada