DAG Presents "Cryptic Systems"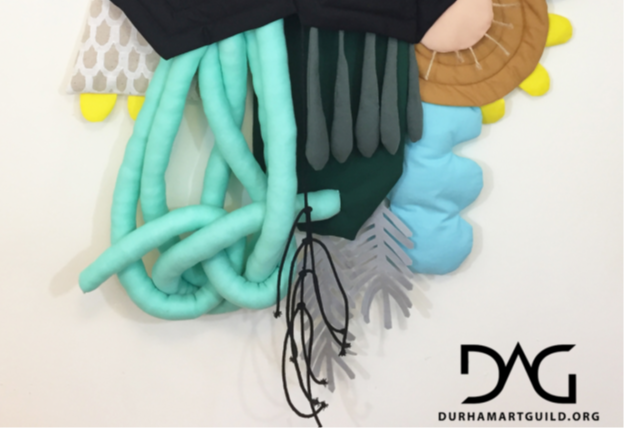 The Durham Art Guild presents "Cryptic Systems" featuring new works by DAG member artist Tamara Bagnell.
"Cryptic Systems is about complexity, things that are mysterious, and things that are hidden. It explores the world as a network of systems that mix, flow, and clash against one another. It is about the search for answers in an overwhelming labyrinth of information and ideas, and a manifestation of both a physical and an emotional response to being caught up in trying to understand it all."
This exhibition is on view at the DAG Gallery at Golden Belt Campus from August 6 – August 25, 2021.

Join us for a public reception with the artist during 3rd Friday Durham on August 20 from 6-9pm.
Website: https://tamarabagnell.com
Featured image: "Soft Storm" by Tamara Bagnell