Date
Oct 03 2022

- Dec 31 2022
Expired!
Shemora Sheikh – Henna Hands Art Exhibit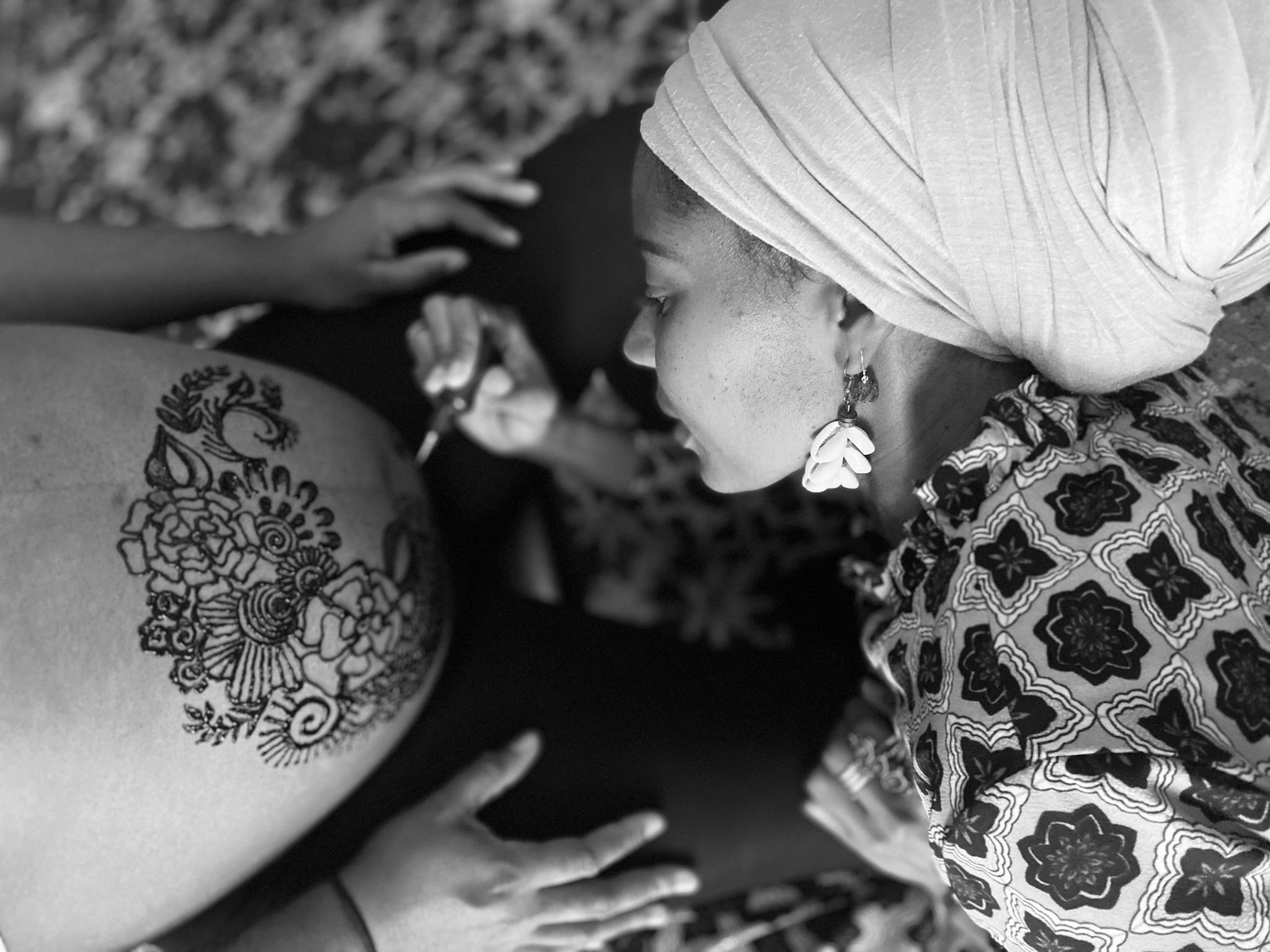 S.M. Sheikh is a Henna Artist based in Durham, NC. She received her B.S.
in Sociology from the University of Wisconsin.  As Curator of the Feminine Arts for Rites of Passage Institute, the focus is on healing through the feminine arts. Raised in the henna culture and having traveled through West Africa and South East Asia, for her, being a professional henna artist is one aspect of a larger tradition. The henna designs, which are displayed in the Henna Hands photo series, are a display of the clandestine moments and hidden world of henna. Henna is a temporary herbal tattoo that stains the skin, but fades and disappears.
It is her hope that this photography series will help preserve and demystify the art of henna. But moreover, it's an American story of how a marginalized subculture has thrived, & how pieces of that subculture
(Henna) has become part of American mainstream culture.
Currently, she has authored an art book titled "Hennaglyphics: How to Henna," in which the classical and contemporary African tradition of Henna is highlighted.