Caique Vidal & Batuque Save My Heart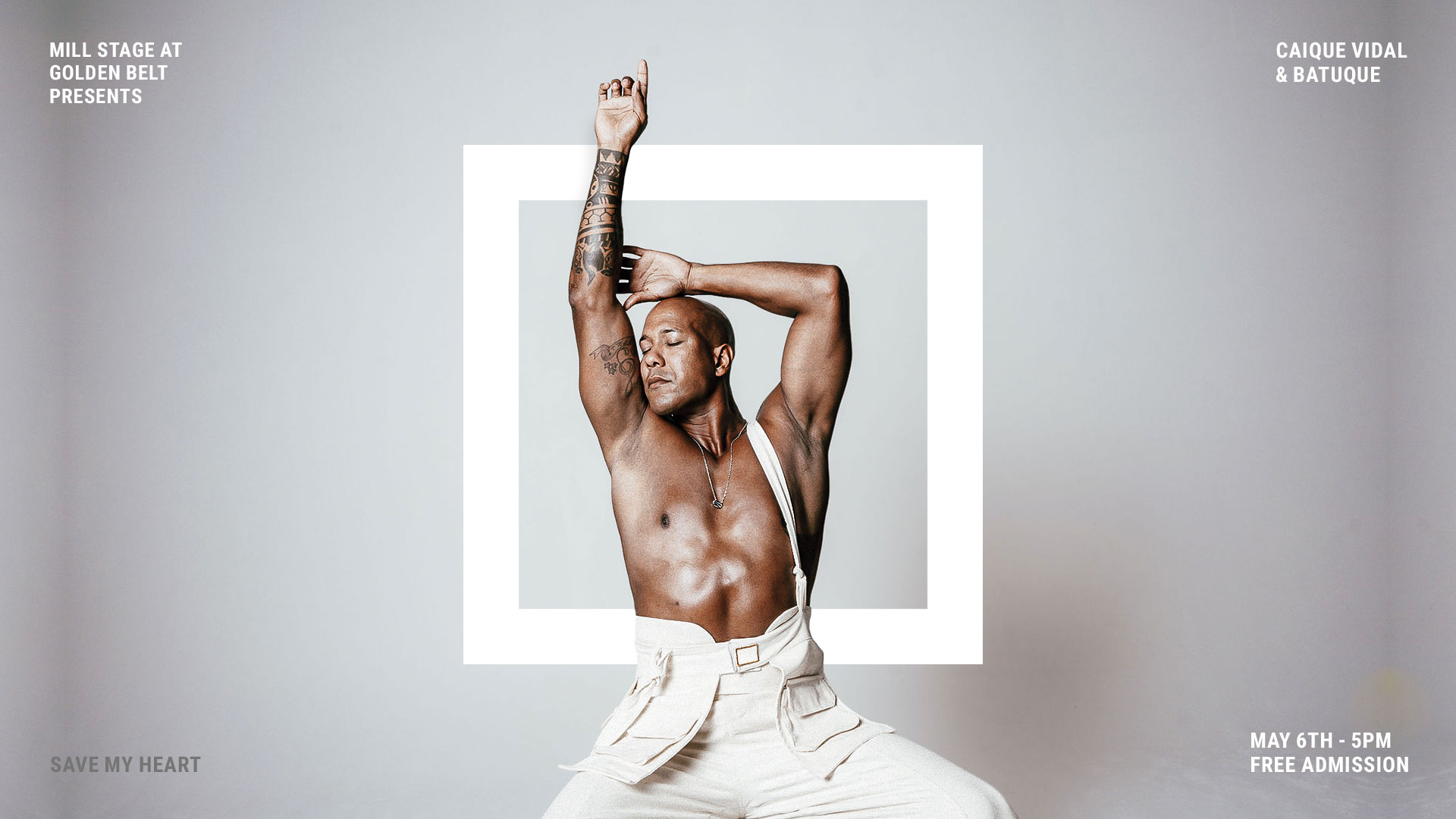 Please join us for a special Spring concert with Caique Vidal and Batuque on the Mill Stage, Saturday, May 6th at 5 PM as they unveil their latest album release, Save My Heart.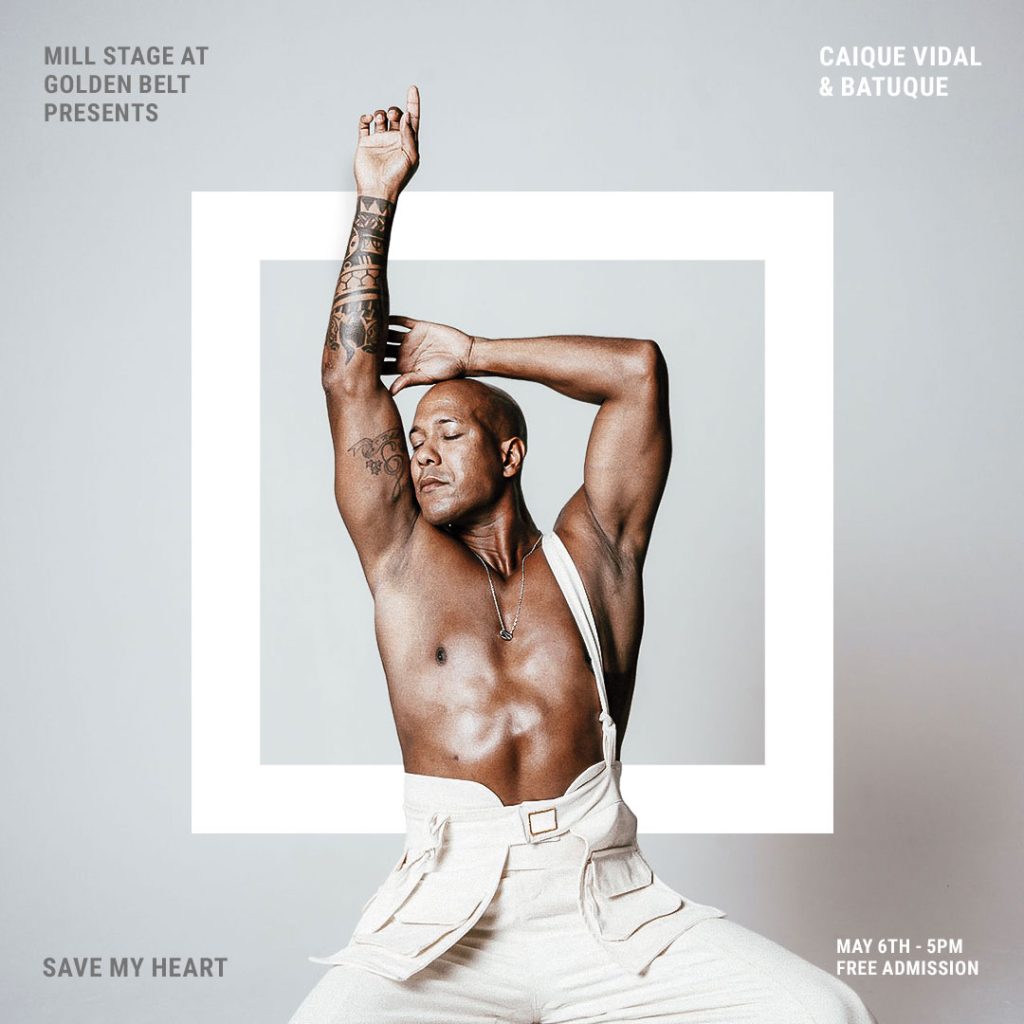 Caique Vidal (ka-EE-kee vee-DAHL) faithfully shares the Afro-Brazilian traditions of his Bahia birthplace. He is an educator and community organizer for the Brazilian diaspora in North Carolina. His most recent album is "Save My Heart".
As a young man, Caique joined a new wave of politically-charged street musicians in the city of Salvador da Bahia, known as "the Black Rome of the Americas". Touring with Olodum, the founding family of samba-reggae, Caique insists on maintaining the West African lineage and the genre's message of Black empowerment. A studied rhythmic and choral arranger, Caique collaborated on Percussivo Mundo Novo, and has proudly shared the stage with acclaimed musical ambassadors Suzana Baca, Carlinhos Brown and Gilberto Gil.
With Caique's leadership and arrangement, Batuque (ba-TOO-kee) brings riveting dance grooves to the stage. Featuring an explosive brass section and adaptable percussionists, the band fuses the sounds of samba, reggae, salsa, bachata, pop, rock and Bossa Nova. During each set, audiences can catch their breath while learning about the Afro-Brazilian context of the vibrant music.
For more information, please visit:
Watch Creative Process Short Doc
https://www.facebook.com/caiquevidal