Third Friday Art Walk & Concert Featuring The Hot at Nights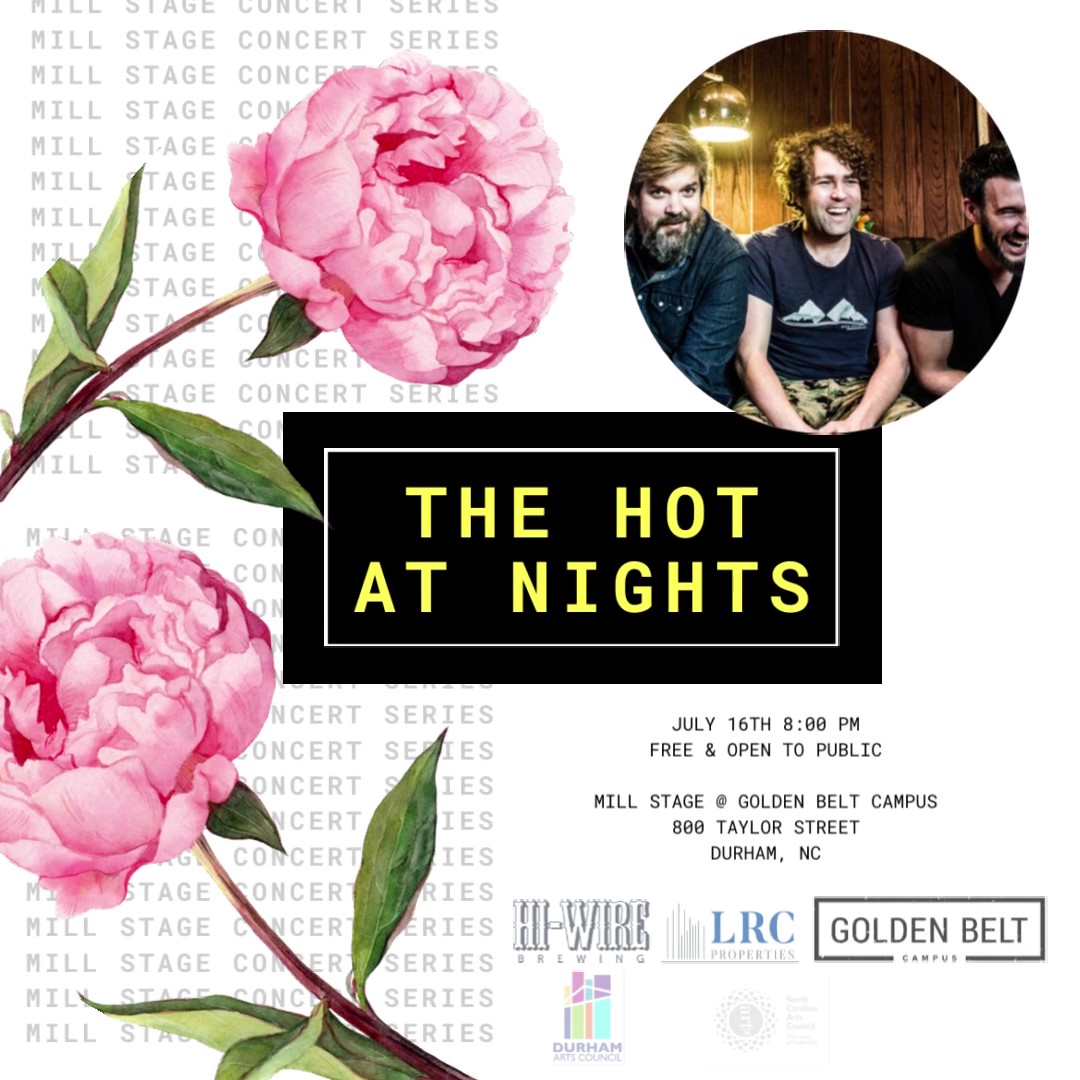 Music is back on the Mill Stage at Golden Belt! Join us on July 16th for our Third Friday Art Walk & Concert. This month in the Golden Belt Art Gallery, Christine Long, Roxanne Lorch, and Patricia Pittman exhibit for the perfect trifecta group show in our gallery. The opening reception for this new exhibit is on Third Friday, July 16th from 6:00 to 9:00 PM. All are welcome to the reception. Come and explore the art studios, talk to the artists, and enjoy the evening's festivities.
The concert will begin on the plaza at 8 pm featuring The Hot at Nights. This event is free and open to the public at 800 Taylor Street, Durham, NC 27701. Food and drink will be available for purchase. Let us be your one-stop shop for entertainment tonight!